Jukebox is the much-anticipated, gutsy, new collection of covers from Cat Power (aka Chan Marshall), ranging from reinterpretations of her own original songs to covers of old standards and country favorites. Marshall's take on these well-known tunes is both disarming and soulful – the album evokes a dim lit lounge near the end of closing hours, and the opening cover of Sinatra's "New York, New York" indicates right away that these will not be faithful replicas of the old classics.
Right off the bat, "New York" is a significant departure from the spirit and ambition of the original. Whereas Sinatra's version is infused with cheery optimism, Cat Power's professes skepticism and dreariness. Although the lyrics irrepressibly conjure Ol' Blue Eyes, Marshall seems to be singing from the perspective not of a youth but from the other end of a long, colorful, perhaps disappointing, life.
Another drastic reconstruction is Hank Williams' "Ramblin Man," which is
converted to "Ramblin (Wo)man." Williams' honky tonk is replaced with a
moaning slide guitar and sensual, anguished vocals. Hear the difference below and judge for yourself:
Hank Williams- Ramblin Man
http://www.youtube.com/watch?v=-2HXZoKvCe8
Marshall adds a little country to her melancholy collection with her version
of "Aretha, Sing One For Me." As the only upbeat track of the album, it is a standout. Marshall and her band bring richness to some tracks like "Don't Explain" and strip texture away from others like "Silver Stallion," both great covers. Rounding out the collection are two Cat Power originals "Metal Heart" and "Song for Bobby."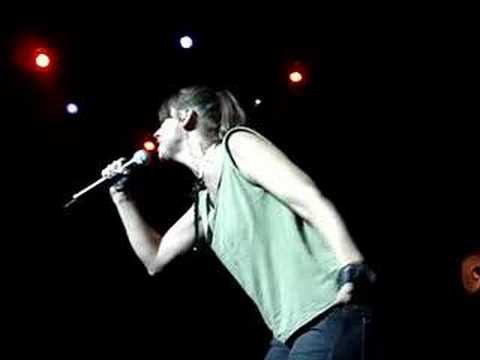 Cat Power- Aretha, Sing One For Me
Overall, Cat Power's latest collection possesses an intriguing mix of moody strength and feminine mystique. If you are deeply attached to the classic versions of these songs, however, this album may seem like an interesting, yet frustrating musical experiment. Chan Marshall's understated vocals lacks the power of James Brown's explosive heartache or Janis Joplin's powerful delivery. Yet her voice is always haunting and all in all, Jukebox is an alluring album.
Tracklist
Theme From 'New York, New York'" (Kander/Ebb; originally sung by Frank Sinatra)
"Metal Heart" (Cat Power)
"Ramblin' (Wo)man" (Hank Williams)
"Song To Bobby" (Cat Power)
"Aretha, Sing One for Me" (J Harris/Eugene William; originally sung by George Jackson)
"Lost Someone" (James Brown)
"I Believe in You" (Bob Dylan)
"Fortunate Son" (Creedence Clearwater Revival)
"Silver Stallion" (Lee Clayton)
"Dark End of the Street" (Chips Moman/Dan Penn; originally sung by James Carr)
"Don't Explain" (Billie Holiday)
"Woman Left Lonely" (Spooner Oldham/Dan Penn, popularized by Janis Joplin)
---
No Comments so far
Leave a comment
Leave a comment