San Francisco based psych rock group Wooden Shjips have given us their Top Ten Songs About Cities, which features tunes by Lee Hazlewood, Dwight Yoakam, The Band, Glen Campbell and more. They are currently gearing up for a very busy summer with stops at both the UK and New York incarnations of the All Tomorrow's Parties Fest (with My Bloody Valentine, Thurston Moore, etc), and the Scala in London (with Howlin' Rain) among other dates. For us California kids, we will have the chance to catch them up in Big Sur on May 23 as part of the California 2008 Tour for Krautrock Legends Cluster. I have never actually been up to Big Sure (gasp…I know!) and this might very well be the perfect excuse to remedy that sad situation. Anyways, check out their amazing mix after the jump!
1. Marty Robbins – El Paso 
A great live staple for the Dead, but no one sang it like Marty.
2. Bob Wills – Take Me Back to Tulsa 
Again, going with the original, but Willie and Merle's versions are also tops. Happy music.
3. Gene Clark – Los Angeles 
I admit I don't really get the fuss over Gene Clark, but I love this song. Los Angeles: city of the doomed; San Francisco: city pretty by the bay. He said it, not me.
4. Buck Owens – Memphis 
I just love Buck Owens. All the exuberance and fun of Chuck Berry's original, but countrified.
5. Lee Hazlewood – No Train to Stockholm
Had to stick one on here from the psychedelic Cowboy in Sweden. Freedom's where you think it is.
6. Dwight Yoakam w/ Buck Owens – Streets of Bakersfield
So good. Extra points for mentioning San Francisco. There's a great video for this on YouTube.
7. Doug Sahm – Sunday Sunny Mill Valley Groove Day 
Doug Sahm has a lot of great place songs to choose from (Mendocino, (Is Anybody Goin' to) San Antone, Michoacan, etc…), so this is pick is based mostly on proximity.
8. Glen Campbell – Houston 
Like Doug Sahm, lots of choices from Glen. Galveston, By the Time I Get to Phoenix, or Wichita Lineman may all be better songs, but this one also mentions San Francisco (I've got a sub-theme going). And I too am sittin' here in San Francisco, tryin' to get more pay.
9. The Band – Goin' To Acapulco 
What can I say? The Basement Tapes are like a holy text, best to go to the source.
10. Nashville West – Nashville West 
Classic Parsons/White intrumental. The Byrds version is great, but more psych-pop-country (the pseudo hoe-down at the end is really grating). The live Nashville West version is pure Tele brilliance. Would've loved to hear the Buckeroo's take this one on.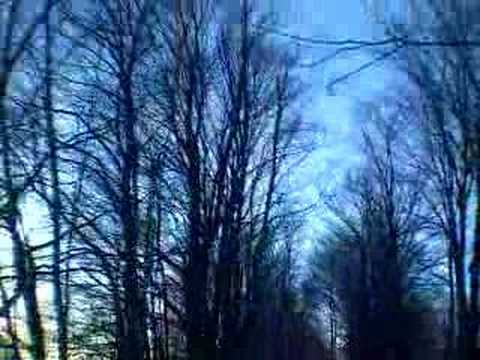 Wooden Shjips- We Ask You To Ride
---
1 Comment so far
Leave a comment
Leave a comment