The Rosewood Thieves' Rise & Shine is the best summer album that you're probably not listening to right now. This effort is a meticulous slight of hand that manages to sound new and fresh, and somehow does so despite lots of borrowing from Bob Dylan and John Lennon's solo work. When a young songwriter follows in the footsteps of such musical giants, the potential for an overly ambitious crap fest seems inevitable. What results here, though, is an immediately likable and nuanced pop sound that rarely feels trite or wooden.
Rosewood Thieves- Honey, Stay Awhile (from 2007's Lonesome)
Rosewood Thieves- Honey, Stay Awhile (from 2007's Lonesome)
Chalk the big trick up to singer/songwriter Erick Jordan, who formed this band in 2004. Based in New York City, the Rosewood Thieves have previously released two EPs and have maintained a relatively consistent sound. Who is this Erick Jordan? It is easy to imagine him as some kind of crazy genius with a composition voice that is instantly classic and brilliant. Or he could be a calculated composer whose discovered the method to distill just enough style from the greatest greats. I suspect it's a little of both, but who the hell cares? It sounds great!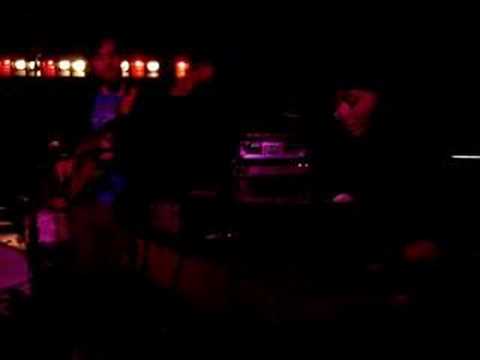 Rosewood Thieves- She Don't Mind the Rain (Live at the Echo)
Rosewood Thieves- She Don't Mind the Rain (Live at the Echo)
Rise & Shine delivers a complete album of excellent songs. The first three out of the gate set the standard: "Silver Gun", "She Don't Mind the Rain", and "When My Plane Lands". "Fair Lights Flashing" has interesting timing led by electric organ and percussion that is unusual, but it works beautifully. My advice? Just go ahead and buy the entire album. We still have two months left for summer music.
– Dave Harmon
---
No Comments so far
Leave a comment
Leave a comment