Little Joy is putting on warm jeans right out of the dryer; it's realizing that you're just happy to be here. The big surprise (or little joy, I guess) is that musicians from bands such as the Strokes and Los Hermanos could collaborate to produce something so slow in pace and breezy in style. It is as if Fabrizio Moretti and Rodrigo Amarante are killing time on the slow boat to Christmas Island with an arsenal of chimes, ukuleles, Hammond organs and ethereal background harmonizing. The much larger joy is that this album often works beautifully. Little Joy is a real pleasure to soak into, due to a rare combination of selfless collaboration and well considered production.

Popular music has its own elephant graveyard strewn with the carcasses of collaborations that fall terribly short of their potential; we must be willing to try for the off chance that stars will align and different musical voices combine to make something unexpected and amazing.  For every Paul McCartney/Michael Jackson "The Girl is Mine" or Mick Jagger/David Bowie "Dancing in the Streets" fiasco we must soldier through, hearing a Johnny Cash/Bob Dylan "Girl from the North Country" or a male/female duet couple like Kris Kristofferson and Rita Coolidge makes all the risk and pain worthwhile.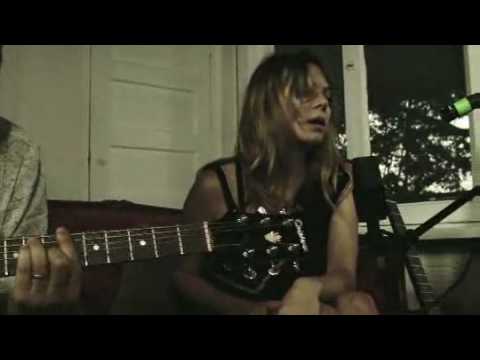 Little Joy- Next Time Around
It is remarkable that a good part of this album manages to escape the influence of any one contributor. The first track, "The Next Time Around," is a bouncy effort that sets the tone for much of the album. This song has a wonderful Ventures-era vintage feel, due to some thoughtful production by Noah Georgeson from Devendra Banhart. It has shades of Pet Sounds pop, and this is consistently one of the influences that paint the impressionism of this album. It is hard not to smile through your first listen to this track. Another star is "Don't Watch Me Dancing", one of a couple sung by Fabrizo's new not-Drew-Barrymore lady friend, Binki Shapiro. The simple guitar combined with her faltering and restrained voice is fantastic. Other excellent tracts include "If We Work it Out", "With Strangers", and "No One's Better Sake".
Little Joy- Don't Watch Me Dancing
As one would expect, this collaboration does miss in a few places. "Brand New Start" and 'Play the Part"  are one of a few that are tediously slow. "How to Hang a Warhol" and "Keep Me in Mind" could easily pass as B-Side Strokes songs, though I suppose that is a good thing if you like the Stokes. These two rattle along with extra mustard. Good for the Strokes, but kind of weird for this album.
Little Joy- How To Hang A Warhol
Little Joy (out now on Rough Trade Records) is one of the finest male/female duets I've heard recently, and I would put it on par with last summer's excellent the Duchess & the Duke or last year's Drug Rug. It is certainly worth your time to check out the soft textures and little joys that this collection of songs employ.         – By Dave Harmon
---
No Comments so far
Leave a comment
Leave a comment