Phosphorescent's latest release, "To Willie", is a respectful tribute to one of the most prolific songwriters in music history. Covering eleven of Willie Nelson's songs, singer Matt Houchuck is faithful, for the most part, to the original tunes. He preserves the bounce in tracks like "Gotta Get Drunk" and the introspection in others like "Can I Sleep In Your Arms?" while adding a little more twang and that rich, "Phosphorescent" sound throughout. The melodies and overall "Willie" vibe of the original songs, however, remain the foundation of this album.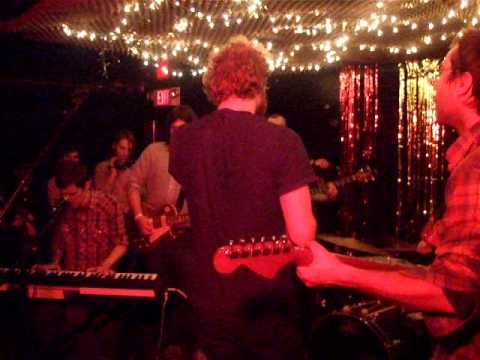 Phosphorescent- Reasons to Quit (live)
Of course, covers are rarely as good as the original, and there are a few moments when the ambience Houchuck contributes seems superfluous rather than complementary (the simplicity of Nelson's own rendition of "Permanently Lonely" is far more preferred from this critic). However, in tracks like  "Too Sick to Pray" and "Can I Sleep In Your Arms" Houchuck's dreary vocals succeed at drawing closer attention to the lethargic lyrics and the themes of drug addiction, alcoholism, and broken hearts.  All in all, Willie Nelson fans who are protective of the original gems needn't worry; nothing beats the man himself, but Phosphorescent does pull together a solid effort that remains faithful to it's inspiration while providing a nice, mellow soundtrack for these last few months of winter. -Jenna Bonenfant
****As a bonus, we have put together all of the original tunes for your listening pleasure. Check 'em out and let us know if you agree with our review.
---
No Comments so far
Leave a comment
Leave a comment