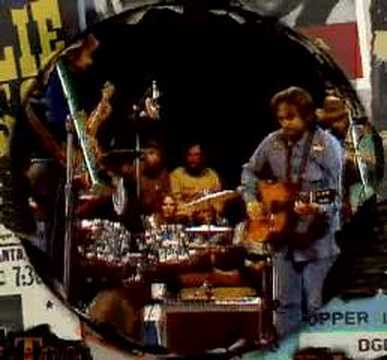 Willie Nelson- Bloody Mary Morning
What better way to start off your weekend than with Willie Nelson and some tangy booze. Whether you're just looking to wake up in the morning or to fix a broken and bleedin' heart like our man Willie, check out the recipe after the jump.

Ingredients:
1 Large Bottle of Tomato Juice
Pimento Stuff Green Olives
Pepperoncinis
Celery Salt
Horseradish
Worcestershire Sauce (If you are a vegetarian, Annie's Naturals makes a veggie version free of the anchovies included in the standard issue)
Tabasco Sauce
Black Pepper
6 lemons (4-5 for juicing, reserve 1 for garnish)
1 lime for garnish
1 head of celery for garnish
Other great additions include: spicy green beans, thick slices of salami, shrimp, pickled okra, and for the truly adventurous, oyster shooters at the bottom of the glass!
Directions:
Mix a ½ cup of fresh squeeze lemon juice with 2 rounded tablespoons of horseradish, 1/8 of a cup of olive brine, 1 tablespoon of Worcestershire Sauce, 3 teaspoons of celery salt, 2 teaspoons of black pepper and a splash of pepperoncini brine in a large measuring cup. For the Tabasco, how much or how little depends on how spicy you like your drinks! For these ratios, start with 6-8 drops and then add to taste once your mix is completed.
The simplest way to mix this all up is to pour out about a cup of tomato juice from your bottle and then pour in the mixed spices. Put the lid back on and shake it up! To serve, pour over ice with as much or as little vodka as you would like then add 2 olives, 1 stalk of celery, 1 whole pepperoncini and a slice each of lemon and lime.
(Recipe from Slash Food. )
---
No Comments so far
Leave a comment
Leave a comment