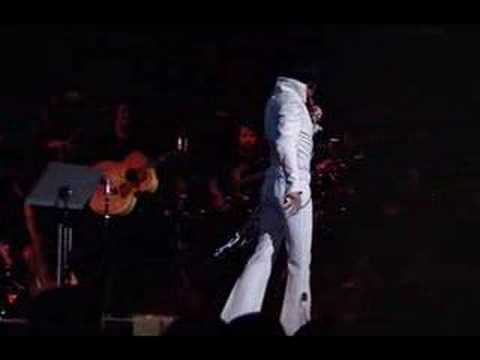 Elvis Presley- Polk Salad Annie
In honor of Elvis Presley's 75th birthday, why don't you put on some sweet Elvis tunes and make one of his favorite creations (and I'm not talking about polk salad).  Now, we all know that Elvis had a passion for fried Peanut Butter and Banana Sandwiches. But if you really want to go all out, you can attempt to make the famous Fool's Gold Loaf, which was a sandwich that he actually flew from Memphis to Denver to get on the evening of February 1, 1976. He literally got the craving in Memphis, hopped on his plane and flew the two hours to Denver (arriving at 1:40 am). He then had 22 Fool's Gold Loaves delivered from the Colorado Mine Company Restaurant right to the airport hangar where he ate them with his friends and crew over the course of three hours and then returned home right after, never leaving the airport. The sandwich features an entire loaf of bread hallowed out and filled with bacon, grape jelly and  peanut butter. Check out the recipe for the sandwich after the jump.
Fool's Gold Sandwich
Ingredients:
1 loaf Italian bread
2 tablespoons butter
1 lb lean bacon
1 (10 ounce) jar smooth peanut butter
1 (10 ounce) jar grape jelly
Directions:
Preheat oven to 350. Spread the butter on sides of the loaf. Place the bread on a baking sheet in the oven. Fry the bacon until it is crisp and drain it thoroughly on paper towels. Remove the loaf from the oven when it is evenly browned, approx. 15 minutes. Slice the loaf lengthwise and hollow out the interior, leaving as much bread along the walls as desired. While the bacon is still warm, fill the insides of the loaf with peanut butter and jelly to taste. Arrange the bacon slices on top of the peanut butter and jelly. Close the loaf. Enjoy.
---
8 Comments so far
Leave a comment
Leave a comment