Lily Chapin of the Los Angeles sibling duo The Chapin Sisters has given us her "Top 10 Songs About The Weather." The mix features tunes by When You Awake favorites Link Wray, Tim Buckley, The Zombies and many more. The Chapins are currently gearing up for a nationwide tour in support of their latest release,Two (out now via Lake Bottom Records). Check out their complete tour dates,  a video of the gals and the mixtape after the jump.
Top 10 Songs About The Weather:
1. Arthur Russell: "Keepin Up" (The World of Arthur Russell) I love this song.
The harmonies are so interesting and fresh, and no matter how many times I listen to it it keeps "keeping up." Also lyrically the idea of keeping up with something, anything, a feeling even, is something I relate to. My feelings are much like the weather…
2. The Zombies – "Care of Cell 44" (Odyssey and Oracle)
This song is so so pretty! And it's a love song to a girl in prison. How can you beat that? Will she come home? A compelling and unusual subject and yet the song could be about anything and I'd still love it because the melody is so damn good.
3. Nina Simone – "Black is the Color of My True Love's Hair"
This is a song that I knew as a folk song when I was a kid. So many people have sung it but Nina Simone's version is the best I've heard. It is beauty and tragedy. Turn out all the lights and close your eyes. I first heard it at night in the back of a car on a dark east-coast highway. I was very intoxicated.
4. Julee Cruise – "The Nightingale" (Floating Into The Night)
A sweet sad strange tune, think of cloudy Irish seaside and strange windy moans, sirens calling through a November storm to sailors fainting with fatigue and hallucinating… and Twin Peaks.
5. Jimmy Scott – "Imagination" (Savoy LP)
Though the lyrics are bittersweet, this song is dripping with sunshine. He imagines his lover (sort of like "Just my Imagination," etc) but she's not really there. It's got a light groove and a beauty that only his insane silky musk of a voice can pull off.
6. Tim Buckley – "Strange Feeling" (Happy Sad)
This song does not so much talk about the weather as create weather, sonically. It pretty long for an opening track of a record, and goes on some quiet psychedelic tangents.
7. Cocteau Twins – "Fluffy Tufts" (Victorialand)
This whole album is almost better to listen to all together, but this song is a good one if you have to pick one out. Watery shimmery vocals, layers of wet purple and pink sounds, a song for sunset at the beach lying in the wet sand with your lover.
8. Sinead O'Connor – "John, I Love You" (Universal Mother)
This song makes me want to cry and smile and dance and sing. It's just ridiculously amazing. And she tore up a picture of the Pope, which may have been the biggest story of the 90's. How does it relate to the weather? "There's light outside your mother's garden…"
9. Nico – "It Was a Pleasure Then" (Chelsea Girl)
Nico at her most cryptic and chantey, she is always amazing, this is one rambles down a NY City street on a cloudy day. I love this whole album. It is one of my top ten albums ever.
10. Scott Walker – 'It's Raining Today" (Scott 3)
This song is (finally) really about the weather! (sort of)
11. Siouxsie & the Banshees – "Happy House" (Kaleidoscope)
This song is very strange and happy and sad and confusingly amazing. No one ever made the word "happy" sound so warped and wacky.
12. Link Wray – "La Di Da" (Wray's Three Track Shack)
This song starts out talking about a revival and it feels very wild and warm and it is something wonderful that Link Wray (the Rumble man himself) had this period in the early 70's of country blues jams.
13. Jerry Jeff Walker – "Like a Coat From the Cold" (Ridin' High)
This song was written by Guy Clark, who wrote many of Jerry Jeff Walker's hits (Desperado waiting for a train, LA Freeway, etc). His songs are great and this one is a classic. Its somewhat sentimental but in a good way. I think anyone who likes Tim Hardin would like this song, it kind of has that vibe to me.
14. Ann Peebles – "I Can't Stand the Rain" (I Can't Stand the Rain)
Most songs about the weather are about rain. But really, its such a compelling subject. She just can't stand it! And I sometimes agree. But I live in LA, so I actually like the rain.
15. Bill Fay – "I Hear You Calling" (Time of the Last Persecution)
This whole record is dark and magical and strange. It's hard to separate one song out, but this one is always stuck in my head, so it won this round. It is deliciously packed with esoteric lyrics (about messiahs and factory floors) I always start to think I know what it's about but then maybe not.
16. Martha Reeves – "Jimmy Mack" (Dancing in the Streets)
Had to end with something lighter than Bill Fay. Martha Reeves is just straight up great, and this song is a classic.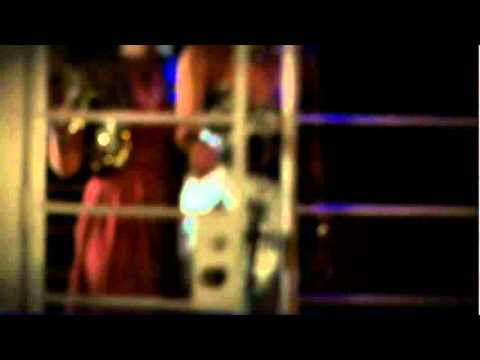 The Chapin Sisters- Digging A Hole
Upcoming Tour Dates:
10/09 New York City @ City Winery/John Lennon Birthday Tribute
10/10 Brooklyn, NY @ The Rock Shop NY
10/12 Portland, ME @ One Longfellow Square
10/13 Providence, RI @ The Spot Underground
10/14 Shelbourne Falls, MA @ Mocha Maya
10/15 Boston, MA @ The Red Room @ Cafe 939
10/19 New York, NY @ The Living Room for CMJ music Marathon
10/24 Vancouver, BC @ The Orpheum Theatre (with She & Him)
10/25 Arlington, VA @ IOTA Club & Cafe
10/27 Charlottesville, VA @ Twisted Branch Tea Bazaar
10/28 Philadelphia, PA @ The Tin Angel
10/29 Annapolis, MD @ Rams Head On Stage
10/30 Arden, MD – @ The Nightcat
11/01 Pittsburgh, PA @ Thunderbird Cafe
11/02 Ann Arbor, MI @ The Ark
11/03 Kent, OH @ The Kent Stage
11/04 Oberlin, OH @ Cat in the Cream Coffeehouse/Oberlin College
11/05 Cleveland, OH @ Beachland Tavern
11/08 Des Moines, IA @ Java Joe's 4th Street Theatre
11/09 Zumbrota, MN @ Crossings at Carnegie
11/10 Minneapolis, MN @ Dakota Jazz Club
11/14 Evanston,IL @ S.P.A.C.E.
11/15 Lexington, KY @ The Kentucky Theater
11/16 Louisville, KY @ ear X-tacy instore performance
11/19 Woodstock, NY @ Bearsville Theater
11/22 Grand Rapids, MI @ One Trick Pony/WYCE Hat Trick Concert Series
11/30 Bellingham, WA @ Green Frog Cafe & Acoustic Tavern
12/02 Portland, OR @ Mississippi Studios
---
1 Comment so far
Leave a comment
Leave a comment