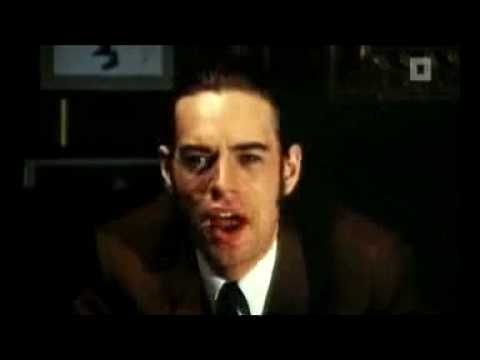 Mick Jagger- Memo From Turner
Mick Jagger in the 1970 Donald Cammell/Nicolas Roeg film, Performance. The track, "Memo From Turner", was originally written by the Glimmer Twins (Jagger/Richards), but because of a bitter and jealous Keith Richards, two versions exist. The one heard here, featuring Ry Cooder's amazing slide guitar, was the first version released, but it was not the first to have been recorded. More about the story after the jump.

As the story goes, Keith Richards declined to participate on the song because he'd been banned from Nic Roeg's closed set in London due to his brooding jealousy about his girlfriend Anita Pallenberg reportedly cavorting around naked (even when she was off-camera) with his bandmate Jagger who was one of the film's stars. Richards decided not to participate in the song's recording, and so the very first recording attempt actually featured Jagger — along with the Rolling Stones' Brian Jones, Bill Wyman and Charlie Watts — backed by Jim Capaldi and Steve Winwood of the band Traffic, plus session keyboardist Al Kooper.
Jagger and arranger/producer Jack Nitzsche, however, decided they hadn't done the best job on it and so Nitzsche turned to most of the members of the studio band he'd been working with on the movie's incidental score — Ry Cooder, rhythm guitarists Russ Titelman and Lowell George, bassist Bobby West, drummer Gene Parsons, percussionist Milt Holland — and had them re-record the track at Western Studios in Los Angeles, with conductor Randy Newman assisting.
Lowell George, incidentally, worked uncredited on the Performance soundtrack as he was still undergoing negotiations for his own recording contract at the time, in addition to simultaneously playing with the Mothers Of Invention and rehearsing with his own band, Little Feat.
This version of "Memo from Turner" (that appears in the film) was later released as a single in 1970, and it provided Jagger with a minor hit in the U.K. It was the very first song credited to Mick Jagger as a solo artist. The original Stones minus Richards version wasn't released until five years later when it appeared on the Rolling Stones' outtakes 1975 collection, Metamorphosis.
---
1 Comment so far
Leave a comment
Leave a comment