When You Awake favorites Breathe Owl Breathe are playing at the Bootleg Theatre tonight alongside San Francisco's Little Wings. The show is 21 + with Copenhagen's The Migrant and Give Me Motion supporting. We had the chance for a short chat with Little Wings songwriter and frontman, Kyle Field earlier this month. Check out our conversation and more about Kyle after the jump.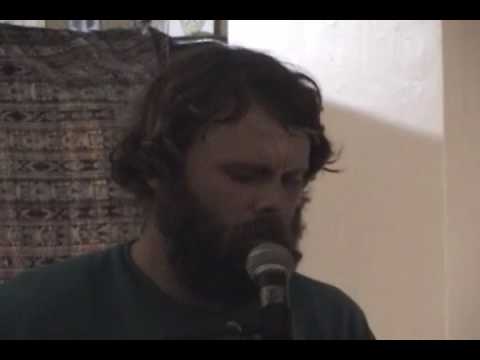 Little Wings- Human Nature (Michael Jackson cover)
Little Wings is led by songwriter and frontman Kyle Field. Kyle has lived in the Bay Area for about two years after moving up and down the West Coast. In that time, Little Wings has become a mainstay of the West Coast indie folk sound, releasing a handful of albums and working with the likes of Devendra Banhart for 2004's who's who of the freak folk sound compilation record, The Golden Apples of the Sun.
This year, Little Wings has played at Pickathon 2010 in Portland, Oregon, Café Du Nord in San Francisco, and will soon open for Breathe Owl Breathe at the "When You Awake Presents" show, taking place at the Echo tonight. Along with other northern California-based musicians like Vetiver, Mairee Sioux, and Alela Diane, Little Wings is part of the current folk music revival that favors the 1970's California sound. With lyrical songs about skating, surfing, and the experience of a new dick, Little Wings isn't exactly your parents' Kate Wolf album. Yet Kyle does have some of Wolf's traits as his songs are often about the nature and landscapes of the West Coast. The songs make you feel California's rugged coasts, the shape of the mountains, how the light bounces off the water. As his voice warbles softly, almost intimately you feel like you are sitting across from him sitting in small quiet cabin in Big Sur. The ocean always just a few steps away. Perfect for midwesterners who are stuck in some tiny rural town staring down the barrel of another long bleak winter dreaming about greener pastures.
Looking at Kyle as he sits working on his merch table, the first thing that strikes you is the giant beard that makes him seem older and gruffer than perhaps he really is. In his big wool sweater he resembles a burlier version of Pacific Ocean Blue- era Dennis Wilson. You get the feeling that this is a dude who has stood on a beach and  "GAWPED!" at a full moon more than once. We chatted briefly about San Francisco, his music and how the two come together, if at all, before his set.
How do you think your music is affected by San Francisco?
I don't know if it is. I don't know how much of anything affects it. It's 2010, but I don't know how much time or anything else affects it.
Where else have you lived on the West Coast?
I've moved around a lot. From SoCal to Portland but I have landed here in San Francisco. Been here for two years now.
Do you think of your music as having a "California sound"?
I don't know… I mean the California landscape, the oceans, the coast all help shape the mood of the music.
Kyle turns his attention to a woman who has been waiting to buy an album. Later, as he plays with his guitarist and drummer who make up the rest of the current Little Wings outfit, he is clearly enjoying himself and his fellow San Franciscans.
"You know, it's so great to be here playing for you. You put a date on the calendar and you wait for it and wait for it and you think it will never come. And then, here we are."
Well LA, here we are and we hope to see you at the Bootleg tonight.
---
No Comments so far
Leave a comment
Leave a comment