Los Angeles musician Haroula Rose has given us her "Top 10 Songs for a Nostalgic November Afternoon". The mix features tunes by Big Star, Tom Waits, Leonard Cohen among others.  Haroula is gearing up for the release of her debut full-length album, These Open Roads, this January. The record was produced by Andy Lemaster ( REM, Azure Ray, Conor Oberst) and features contributions from Orenda Fink (Azure Ray, O+S, Art In Manila),  John Neff (Drive By Truckers, Japancakes), Heather Macintosh (Elf Power, Neutral Milk Hotel), Blair Sinta (Damien Rice, Stevie Nicks, My Brightest Diamond, Annie Lennox),  Joseph Karnes (Jesca Hoop, John Cale) among many others. Check out the mixtape and a video of Haroula singing after the jump.
Top 10 Songs for a Nostalgic November Afternoon:
I am coming up with this mix in Chicago (where I grew up) in November, a week before Thanksgiving. It's grey and the trees have just lost all their leaves. They've even started playing Christmas songs on the radio! I forget how seasons make you feel, because in Los Angeles it's always similar shades of sunshine. But this weather, the last breath before winter sets in, gets me nostalgic. So here is my list, Songs for a Nostalgic November Afternoon.
1. Bill Fay- Maudy la Lune
It's hard to pick one nostalgic or favorite tune of Bill Fay's; a lot of his music fits this mood perfectly. But 'Maudy La Lune' makes me feel real cozy when I hear it.
2. Big Star- Thirteen
Off Big Star's #1 Record in 1972, this song always makes me smile. Rolling Stone describes it as "one of the most beautiful celebrations of adolescence." I just love the line "Would you be an outlaw for my love?" and those guitars, the background vocals, and the rhythm of it all is just right
3. Kate & Anna McGarrigle- Swimming Song
Ok this song is so playful the way the McGarrigles sing it, and I dig the harmonies and the banjo. I do enjoy other versions, the original by Loudon Wainwright as well as the one by Vetiver. It's a fun one to sing.
4. Dave Mason- Sad and Deep As You
Leon Russell gliding along those keys so artfully the whole time, the chord progressions, the lyrics, his voice… This song is amazing. This whole record is great, um, Jim Keltner and Rita Coolidge and Delaney and Bonnie. So cool.
5. Emmylou Harris- Making Believe
Talk about yearning for the past or that feeling so intense, I think she hits it on the head. Emmylou's version of this song sounds so heartfelt I always believe she really feels those things she sings.
6. Bob Dylan- Girl From The North Country
This is one of those songs that made me want to learn the guitar. And it's all about time passing and still caring about someone. I don't think I could ever get sick of this one. This whole album has stayed with me for years and years, but this song in particular seems so simple and poetic and straightforward all at the same time. Makes me remember a lot of things.
7. Karen Dalton- Katie Cruel
"If I was where I would be, Then I would be where I am not, 
Here I am where I must be,
 Where I would be I can not." This tune makes me think and feel all kinds of November-like nostalgic things. Maybe it's that chilling violin or her voice, but this one is always haunting.
8. Leonard Cohen- Famous Blue Raincoat
This song became sort of religious to me and a group of friends a while ago. We'd listen to it at then end of a long night when the sun was coming up. It calls to mind many things and it's totally unique. Those background vocals are my fave.
9. Tom Waits- Martha
"Closing Time" is the perfect album for any late evening, or mellow hang or if you just want to get into a writing mood. But the truth is, it's kinda perfect for a lot of purposes. "Martha" has always brought tears to my eyes, it's so moving. Tugs at the old heartstrings indeed.
10. Kim Deal & Robert Pollard- Love Hurts
We've all heard this song before, and felt its meaning, but I had never heard this version until maybe 6 or 7 years ago and this version really does it for me. My friend Rob Miller over at Bloodshot Records introduced me to it and I am so glad…it's sort of like you get to hear this song for the first time again.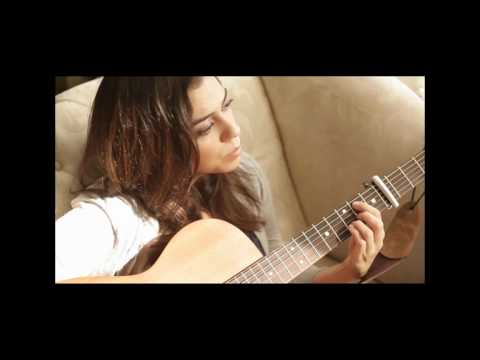 Haroula Rose- Close My Eyes To See
---
2 Comments so far
Leave a comment
Leave a comment