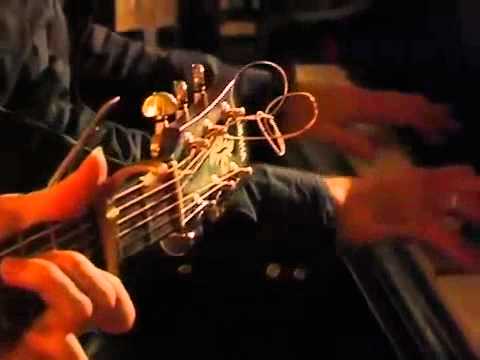 Josh T. Pearson and Dustin O'Halloran- Country Dumb
Josh T. Pearson performing the first single, "Country Dumb", from his upcoming album Last of the Country Gentlemen (out March 14th via Mute Records). The Texan has been wowing 'em in the UK with an upcoming tour starting off with a sold out show on 23 February at the Slaughtered Lamb in London,  but is only now getting round to his U.S. live debut as a solo act at this year's upcoming South-By Southwest festival in Austin, Texas. For those of you who will be going, be sure to mark him down on your must see acts list. Some of his sound's a bit meta, but y'all know somebody who kicks the following lines can't ever punk the Briarpatch: "I come from a long line in history of dreamers / Each one more tired than the one before / All of us too poor to pay attention / Sweet dreamin' was all we could afford".  Read more about Josh and download a piano version of "Country Dumb" after the jump.

Pearson may ring a bell for his previous group, Lift to Experience, was signed to Bella Union back at the turn-of-the-century. Their 2001 record The Texas-Jerusalem Crossroads garnered much love from the likes of late, legendary UK radio DJ John Peel and Natasha Khan of Bat For Lashes. Yet Pearson's been in the wind ever since—so this is a very welcome return.
MP3: Josh T. Pearson- Country Dumb (piano version)
---
No Comments so far
Leave a comment
Leave a comment