A couple of months back we had the chance to sit down with Marcus Foster and chat about his life on Communion Records, his experiences with touring America and the whole art vs. music dilemma (he did graduate from the Royal College of Art and has shown his work at London's Saatchi Gallery…impressive, no?). Since then, he's signed with Polydor Records, played just about every worthwhile festival that England has to offer and recently released a brand new video featuring the one and only Kristen Stewart. Not bad, Marcus. Not bad. His first full length record, Nameless Path, is out today and if you happen to be in London, you can catch Foster performing an in-store at Rough Trade East at 1 pm in honor of the occasion.  Check out our interview with him, conducted on a very noisy patio at the Hoxton Bar + Kitchen before his single release show, after the jump.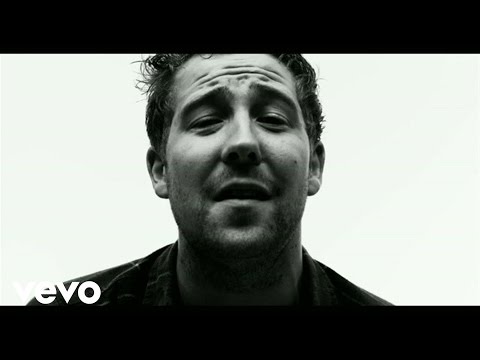 Marcus Foster- I Was Broken
You are releasing your first full length record this September. In addition to being a musician, though, you recently completed an MA at The Royal College of Art and had a piece at the Saatchi Gallery as part of their NEWSPEAK: BRITISH ART NOW exhibition. With the gearing up for the record, is art still a focus or is it taking a backseat to music?
Yeah, I'm still making art, I'm still kind of working [on it]. But I'm doing a lot more music stuff at the moment. I've spent the last six years of my life making art. I feel like it's the the right time to have a go at doing a bit of music…do that for a bit and keep the balance.
Why now with the music? Did you meet the Communion guys and it just all fell together?
I met the Communion guys when I was doing my Masters. Before I was just working with this one guy. And it was just great that I found them at the right sort of time. With my masters, I was still really busy with work but I found the time to record an EP and go on tour.
Did they just approach you and say they wanted to do this record with you?
They said "Do you want to be part of this compilation thing?" And I was like "Yeah". "Do you want to come down and play?" "Yeah. Great!" And then we just got on so well recording this one song that we were just like, fuck it. We just became great friends from there.
How involved were they in the recording of the EP?
It was all done in a church in Crouch End. It was with Kev, who is in my band and he also runs Communion. So then we did the album together as well, which made sense and we just kept going. It all worked out.
Are you looking forward to the album finally being released? 
Can't wait for the album to come out because then it will just be like "Done. Hello. Hi. How are you?" No. I'm really excited about it.
Visual art and music. Do you come at both from the same angle and grapple with the same issues or are they totally different processes?
No, no. It's a really different process. I'm still trying to find… I don't know. It's weird. I'm kinda being forced to make connections with it, which I don't necessarily feel makes sense. It's just that I do two things. You know I went to Iceland to do a music video and did the artwork for the album there and I'm starting to try and combine the stuff that I do with my music and artwork and I'm interested in working with videos and trying to make them more of my art…just because that's what I like and that's what I'm drawn towards, so just embracing that side of the music. But [music and art] they are a very different process.
For the video, were you the artistic director?
I did it with a close friend, a guy called Max Knight,  who made videos for Laura Marling and Ellie Goulding.  He's a good friend and we just went out and we had the same vision and I was just breathing stuff beside him frantically. I just realized that I need to work with people and be hands on. It has to be a collaborative process because I distrust anyone (laughs) which I've learned from doing this album's artwork.
Because when you outsource things to someone else,  you feel like that wasn't what you wanted?
No, I mean it was great. I just learned that it's an interesting  process.
Would you be happier if it was your artwork on there?
No,  it's just a different thing. It's kind of walking a fine line between…I'm still trying to find the balance between what you do let go. How much of me should swing towards the art side and how much you should let go and try and find the right balance of people that are trying to walk that kind of line.
Do you feel like you've found that balance here in London in terms of community?
Yeah, I mean it's good. It's early stage. Just starting, it's exciting and it's going the right direction. I'm meeting new people all the time. Artistic people. It's just trying to find the right kind of people to work with. I've got the right band. I've got the best band I could ever want. I just love playing live with them. It's so much fun. It's really exciting and can hopefully just keep going.
Is there anything coming up you are particularly excited about?
Green Man Festival. I'm playing a lot of festivals which will be really fun because I've never really been to festivals in my life. So it will be nice to play and go to one. And shows. A lot of tours have been fun and I want to keep going.
You went to America two years ago, right?
Yeah, 2009. I'd been to New York once before but I'd never really seen the country so it was cool to see lots of different states. It was when I was in college, too, so I had to make work while I was there. So video ending up becoming an important part of my art practice. It was amazing, I could be on tour playing music, and make sculptures, it was incredible, an incredible realization. A lot of the stuff that ended up being in my final [degree] show was from San Francisco to LA.
What kind of artwork?

Photography and video and stuff. You come across a lot of strange situations and bizarre objects. I realized that the type of videos I would take were similar to the objects I would make. It was an interesting relationship between things, and I write songs a bit like that too…a landscape, traveling.
How did you choose what to document?
I documented everything. You just see so many weird things on tour. And objects, buildings and structures that are slightly bizarre. The way I find things…really bizarre things that if you frame them in the right way…like I filmed these lifts in a San Francisco hotel which looked like weird alien pods, and there are thousands and thousands of lights in front of the pods, so the lift looked like it was under water, like Charlie and the Chocolate Factory, really strange. It's just about taking charge of the moment.
What was the coolest/most memorable thing you saw in America?
Loads of things. Loads of weird things. I was impressed by a lot of water towers. And this orange tulip café, which I ended up filming. Which was just kind of really weird. It was just a little café but you couldn't go in. But I like weird bubbly objects. And yeah, I just saw a lot of weird things. It was amazing. I wish I'd made a documentary of it.
Are you going back soon?
We are traveling to America. I'll probably be there in end of December/January with a big American tour for the album hopefully. I'll be there for months and months and months hopefully. We might be doing a little show in New York in a couple of months.
No updates yet about the American tour or the NYC date, but he's set to embark on a 25-date tour of the UK and Europe starting October 7th in Sheffield with When You Awake-favorites, The Pierces. Click here for the complete dates.
---
No Comments so far
Leave a comment
Leave a comment