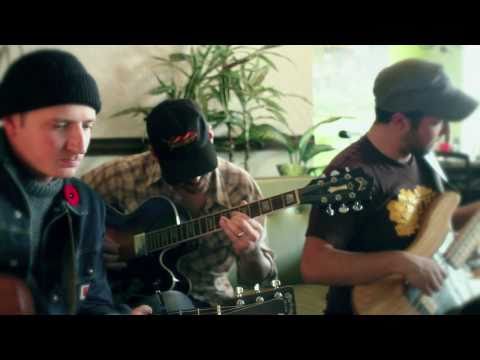 The Sumner Brothers- You Will Find Me
Vancouver, Canada-based band The Sumner Brothers performing their song "You Will Find Me" for the Green Couch Sessions in December 2010. The group is currently touring the US and will stop in Los Angeles for a gig at The Hotel Cafe on Friday night before continuing along the coast with a handful of When You Awake-favorites including Leslie Stevens, Willy Taylor and more. Check out their complete tour dates after the jump.
MP3: The Sumner Brother- Both Back (buy)

Feb 29, 2012
Z Club
San Luis Obispo, CA
w/ Red Eye Junction
Mar 1, 2012
Pappy and Harriet's Pioneertown Palace
Joshua Tree, CA
Mar 2, 2012
Hotel Cafe
Los Angeles, CA
Jam night to follow with Joe Purdy, Brian Wright, Brothers Sal, Soda
Mar 3, 2012
Tin Can Ale House
San Diego, CA
w/ River City, The Western Front, Joanie Mendenhall
Mar 4, 2012
Echo Country Outpost
Los Angeles, CA
w/ Leslie Stevens, Olentangy John, Matt Taylor & His Laurels.
Mar 5, 2012
The Crepe Place
Santa Cruz, CA
W/ Willy Tea Taylor of The Good Luck Thrift Store Outfit.
Mar 6, 2012
The Hotel Utah Saloon
San Francisco, CA
w/ Vancouver BC's very own Said The Whale & California's own Shanya & the Bulldog.
Mar 8, 2012
Axe and Fiddle
Cottage Grove, OR
w/ Henry Hill Kammerer of Hillstomp
Mar 9, 2012
The Anchor Pub
Everett, WA
Jet City Rollergirls Fundraiser! w/ Jon Pontrello of The Moondoggies & The Mudhens!
Mar 10, 2012
Zippy's Java Lounge
Everett, WA
Sumner Brothers acoustic Set!
Mar 10, 2012
Green Frog Cafe Acoustic Tavern
Bellingham, WA
w/ The Crying Shame & A.P. Dugas.
---
No Comments so far
Leave a comment
Leave a comment