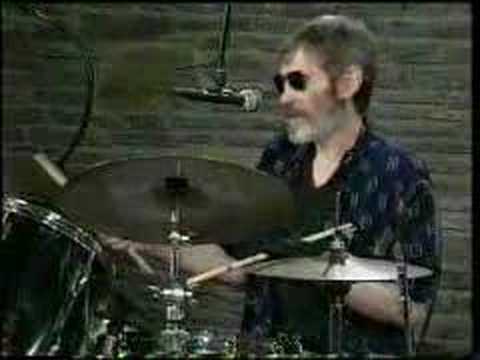 Levon Helm on drumming
In light of the news that the great Levon Helm is in the final stages of cancer, we would like to dedicate today's Video of the Day to him. In addition to giving us some of the best darn music of the last 50 years, Levon's impact on country and roots music will be felt, studied and honored for generations and generations to come. He is an inspiration and an absolutely amazing man. We will keep him in our prayers and thoughts.
The official statement from his family is below.
Dear Friends,
Levon is in the final stages of his battle with cancer. Please send your prayers and love to him as he makes his way through this part of his journey.

Thank you fans and music lovers who have made his life so filled with joy and celebration… he has loved nothing more than to play, to fill the room up with music, lay down the back beat, and make the people dance! He did it every time he took the stage…

We appreciate all the love and support and concern.
From his daughter Amy, and wife Sandy
---
No Comments so far
Leave a comment
Leave a comment